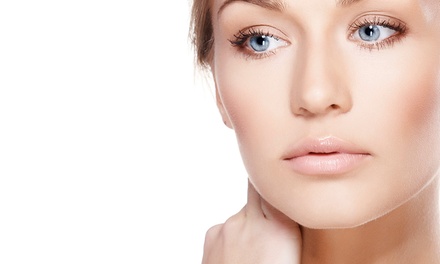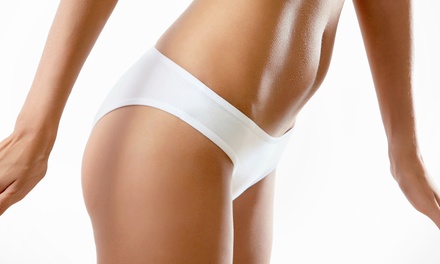 Book An Appointment
Face
What is microdermabrasion?
It's an advanced exfoliating technique in which the surface layer of dead skin cells is gently removed. The treatment aims to reduce the appearance of fine lines, and generally encourage brighter complexions.
What happens at sessions?
Each appointment will feature a facial cleanse, tone and moisturise, designed to complement the microdermabrasion treatment.
How can people prepare?
Clients are advised to avoid the use of chemical creams, electrolysis, peeling cosmetics and waxing five days before the treatment.
What does aftercare involve?
People should wash their face using only cold or tepid water for the first day, and avoid lotions and products with harsh ingredients. Their skin may look slightly red but this will fade over the following couple of days.
Choose from the following options for microdermabrasion:
£19 for one session (46% off)
£29 for three sessions (72% off)
£49 for six sessions (77% off)
£35.00 £19.00

One Microdermabrasion Session
£105.00 £29.00

Three Microdermabrasion Sessions
£210.00 £49.00

Six Microdermabrasion Sessions
Other Services
What is cryogenic lipolysis?
Harnessing the power of low temperatures, this treatment aims to help contour bodies when used in conjunction with a healthy lifestyle. A therapist works a high-tech probe over the selected area, applying vacuum suction which creates a warm and then a cold sensation as the treatment takes effect.
Which areas can be targeted?
Clients can choose to treat the upper or lower abdomen, hips, flanks, arms, inner or outer thighs or certain other parts of the legs.
Choose from the following options for cryogenic lipolysis:
£69 for one session (72% off)
£129 for two sessions (74% off)
£250.00 £69.00

One Lipoglaze treatment
£500.00 £129.00

Two Lipoglaze treatments
Find us
Contact us
6 High Street , Rochester, ME1 1PT.