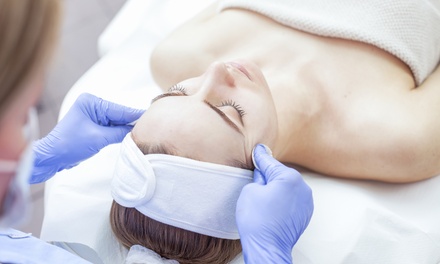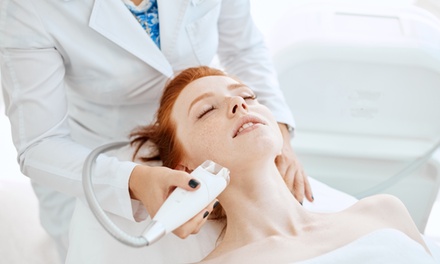 Book An Appointment
Face
Check Availability Make a Booking
What's included: choice of ultrasonic, microdermabrasion or dermaplaning facial
Type of microdermabrasion: diamond
Upgrade of £5 for including a mask on the day
What is the ultrasonic facial?
The treatment uses heat and radio wave technology that is applied to the face, stimulating tightening and renewal processes. The treatment is designed to contour the face and reduce the appearance of fine lines, leaving the skin firmer and revitalised.
What is microdermabrasion?
It's an advanced exfoliating technique in which the surface layer of dead skin cells is gently removed. The treatment aims to reduce the appearance of fine lines, and generally encourage brighter complexions.
How can people prepare?
Clients are advised to avoid the use of chemical creams, electrolysis, peeling cosmetics and waxing five days before the treatment.
What does aftercare involve?
People should wash their face using only cold or tepid water for the first day, and avoid lotions and products with harsh ingredients. Their skin may look slightly red but this will fade over the following couple of days.
£25.00 £14.90

Ultrasonic facial
£20.00 £14.90

Microdremabrasion facial
£45.00 £19.90

Dermaplaning facial
Check Availability Make a Booking
Benefits of a plasma shower: Can improve uneven pigmentation, dull complexions as well as red flushing skin What's included: Plasma shower facial Derma pen LED light Consultation Upgrade of £5 to mask on the day
£80.00 £39.00

Plasma shower with LED facial
Find us
Contact us
Cargo fleet offices , Middlesbrough, TS6 6XH.