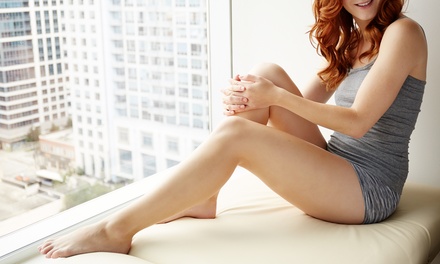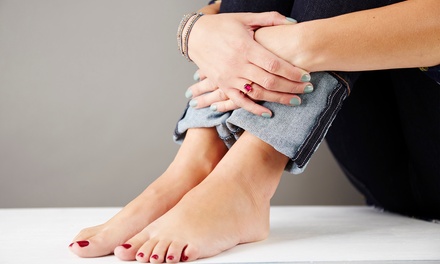 Book An Appointment
Body
Choose from 3 Options £29 for one stretch mark reduction session (77% off) £79 for three stretch mark reduction sessions (79% off) £169 for six stretch mark reduction sessions (77% off)
£125.00 £29.00

One stretch mark reduction session
£375.00 £79.00

Three stretch mark reduction sessions
£750.00 £169.00

Six stretch mark reduction sessions
Other Services
Choose Between Two Options £59 for one fungal nail treatment (89% off)
£99 for two fungal nail treatments (91% off)
One treatment is valid for one foot
What does the laser treatment involve?
This Nd YAG laser treatment is designed to tackle the growth of fungus on toenails, as well as fingernails. Individual results vary and additional sessions may be required.
What happens at the session?
A consultation will be held to discuss the procedure and answer any questions or concerns. The treatment will then be performed on toenails or fingernails. Clients must trim their nails before the appointment to ensure the lasers have optimum effect.
£549.00 £59.00

One fungal nail treatment
£1098.00 £99.00

Two fungal nail treatments
Find us
Contact us
Alva House, Valley Drive , Gravesend, DA12 5UE.