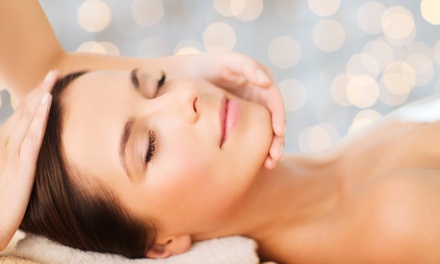 Book An Appointment
Face
Choose Between Two Options £19.95 for radio frequency face treatment (50% off) £49.95 for three sessions of radio frequency face treatment (58% off)
What is radio frequency face treatment?
Radio frequency treatments are designed to revitalise the appearance of skin through the use of controlled and concentrated radio waves.
What happens at each session?
A topical anaesthetic cream is applied to the numb area of skin being treated, such as the forehead, under the eyes, jaw line or neck. Next, a technician affixes electrodes, and the RF machine emits radio waves of specifically selected frequencies, which can produce a warm sensation.
Aurora Beauty
Based on Liverpool's Allerton Road, Aurora Beauty provides a selection of beauty services, ranging from tanning and waxing to nail and hair treatments, for both men and women. Holistic therapies, including facials and massages, as well as weight management treatments, are also available.
£40.00 £19.95

Radio frequency face treatment
£120.00 £49.95

Three sessions of radio frequency face treatment
Find us
Contact us
56 Allerton Road , Liverpool, L18 1LW.